Illustrated History of the Mundane: The Cave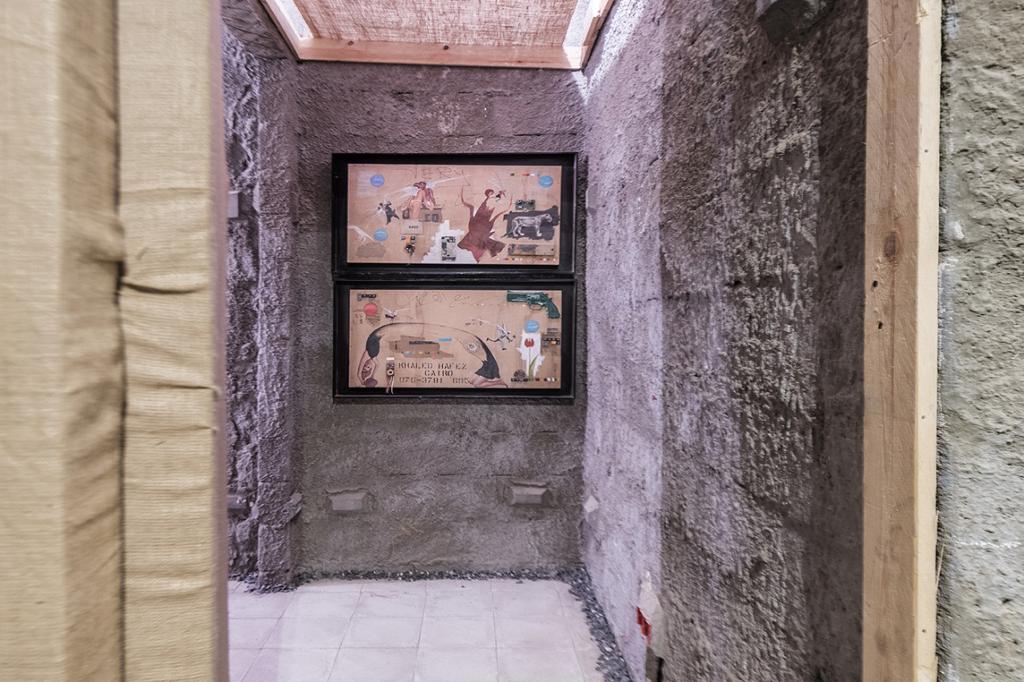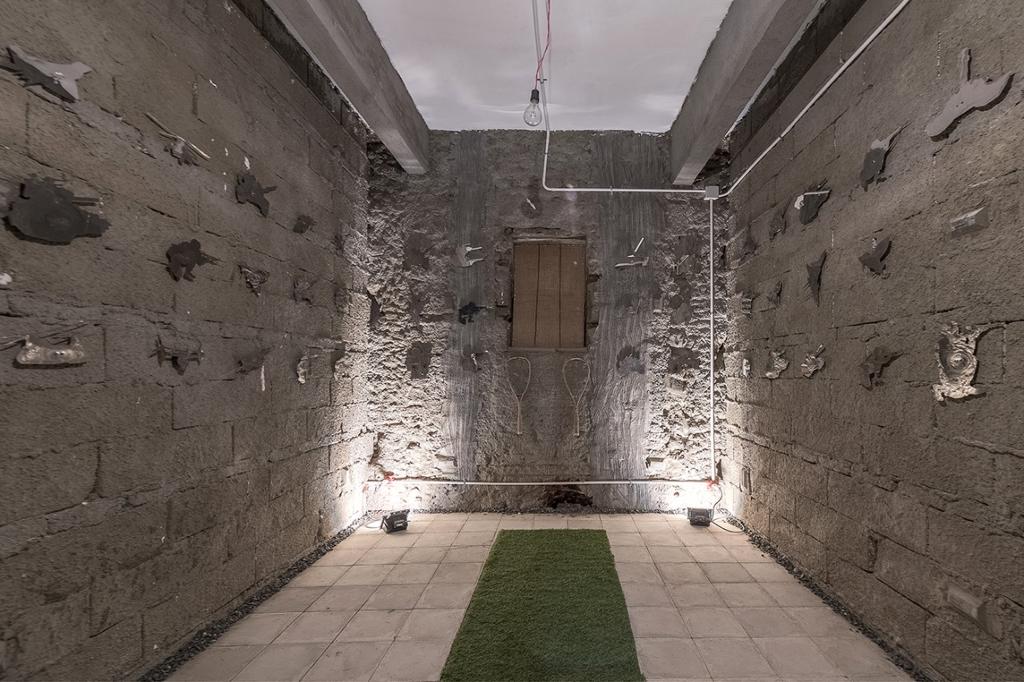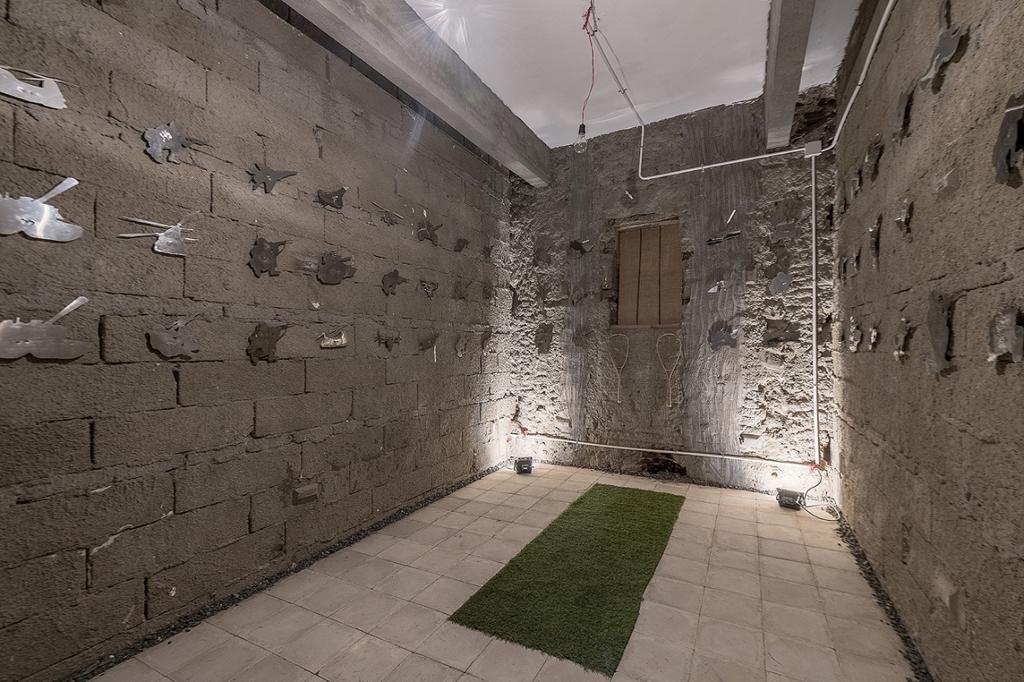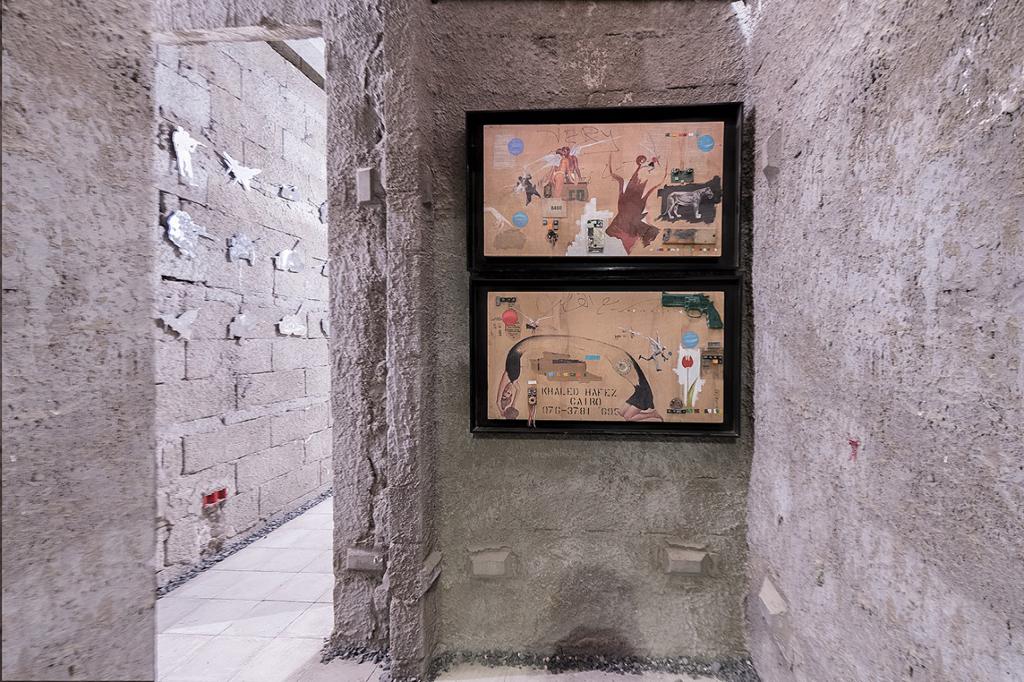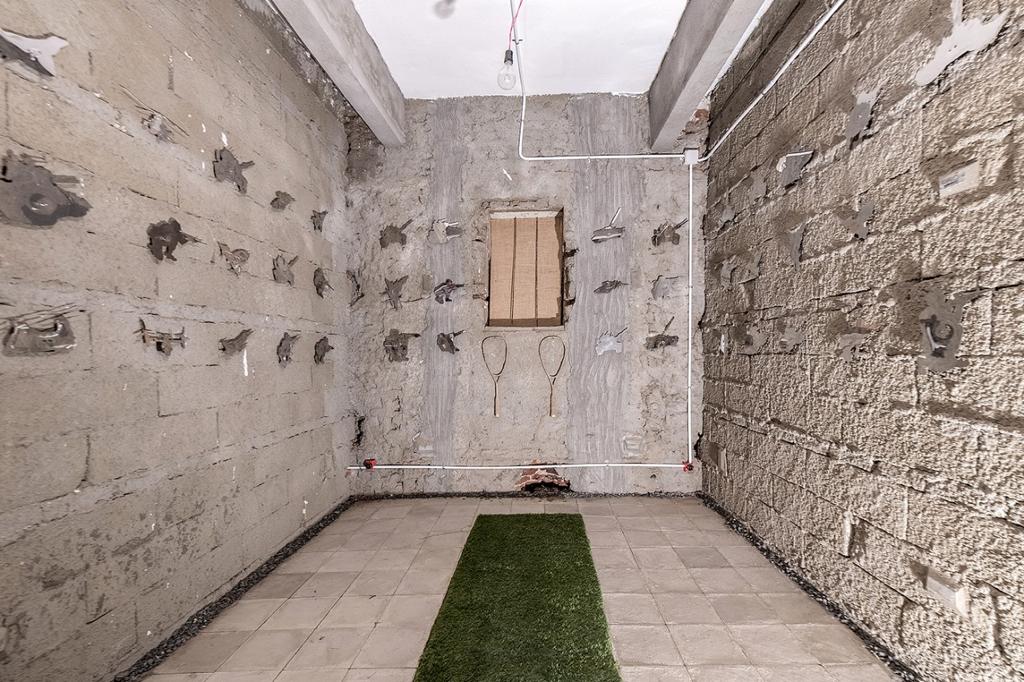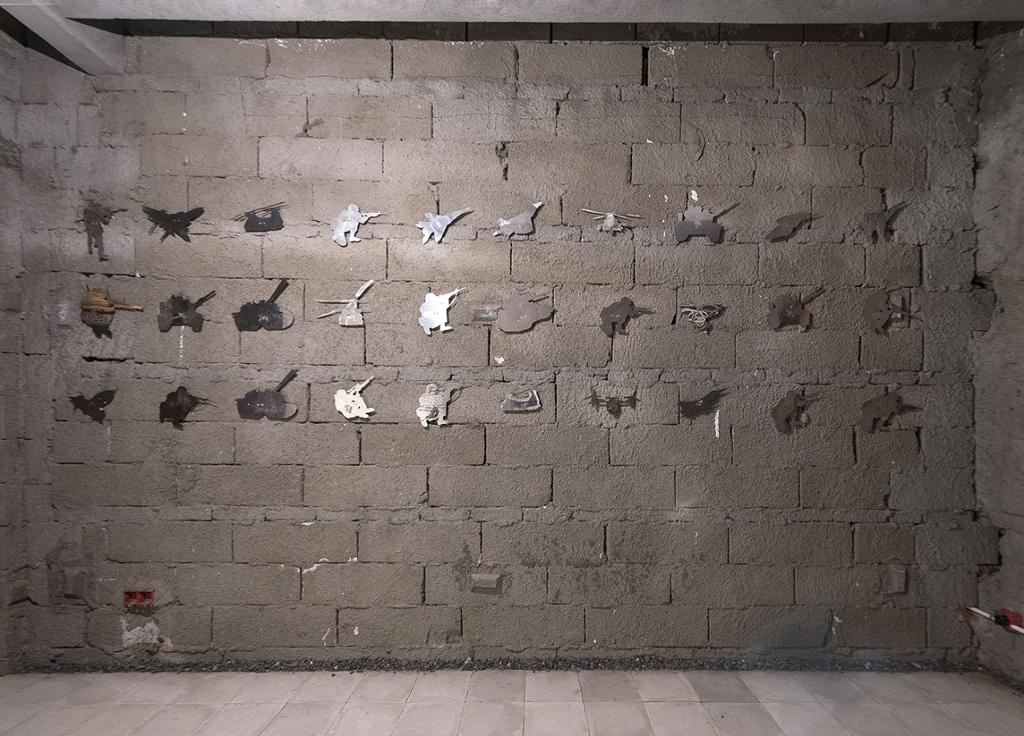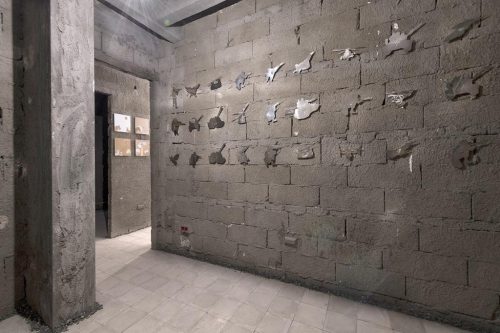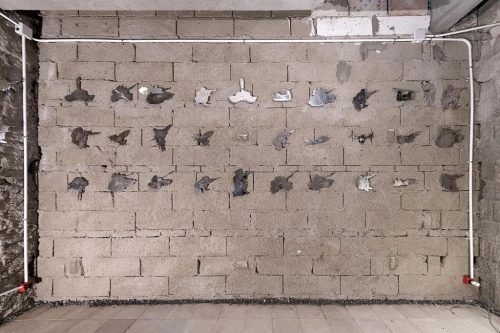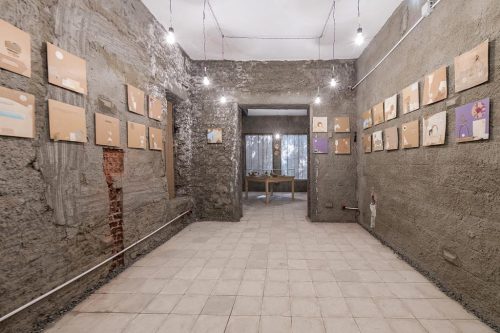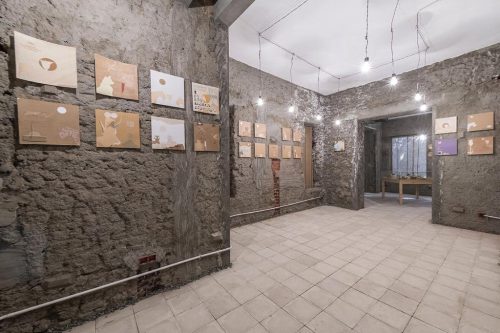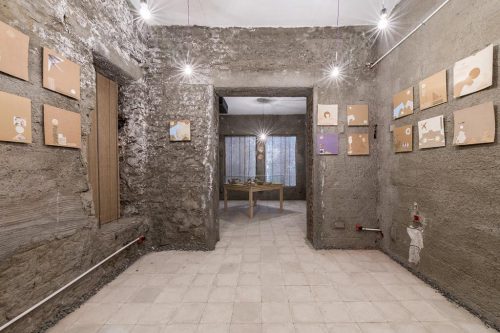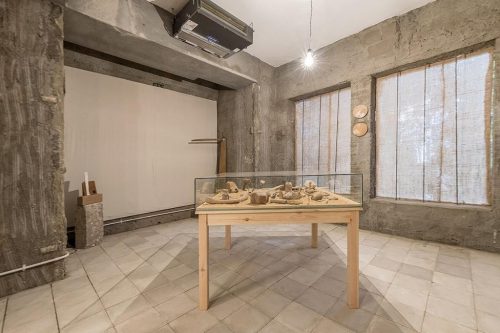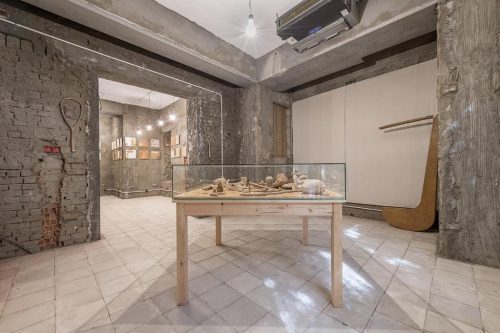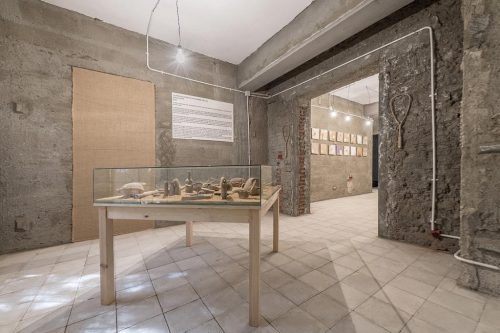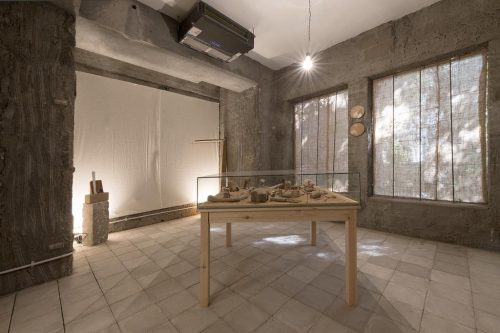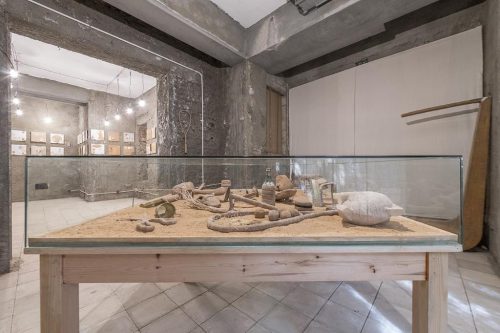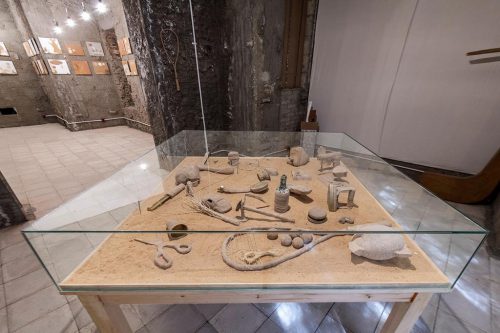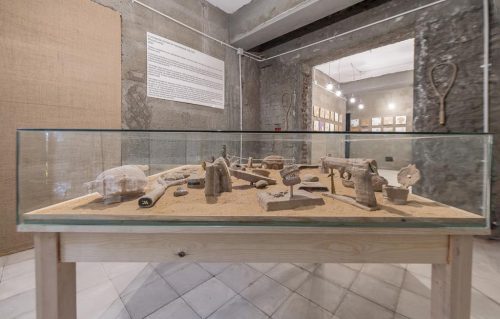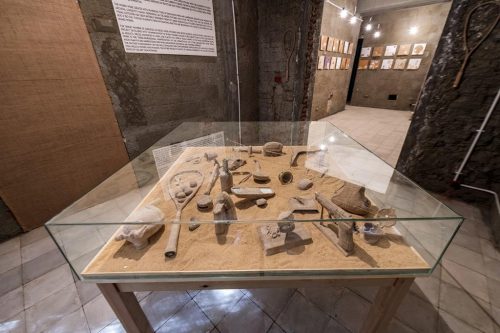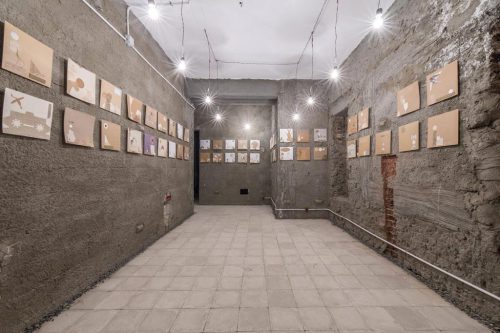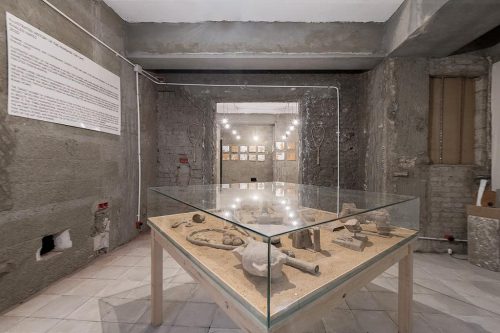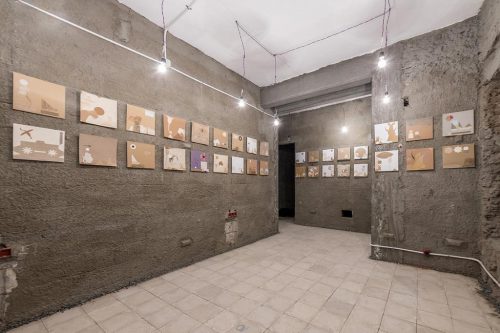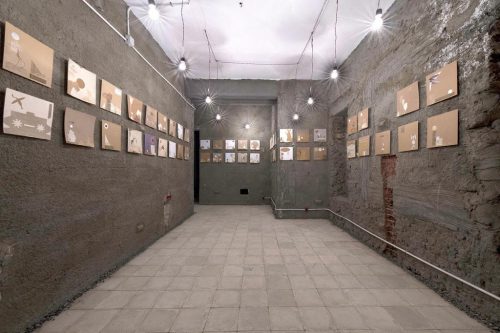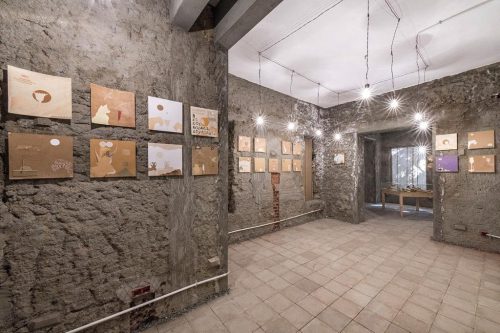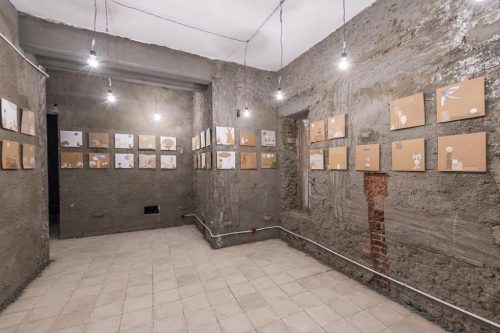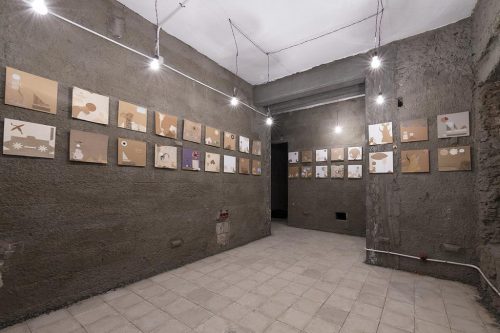 Illustrated History of the Mundane: The Cave
Khaled Hafez
2022
"During lockdowns and confinement, cement cities and dark cities become integral to an alien planet" Khaled Hafez
Illustrated History of the Mundane is an idea that started –and later evolved– with the lockdown of 2020, and sustained for around 2 years in Cairo, where I am currently based. The initial project started with mobile phone photography, and collage surfaces of recycled fast food cardboard, 30 x 30 cm mixed media works, executed over 18 months. 
The works were created with numerous types of packaging paper and cardboard, treated in gel mediums for archival longevity, mainly depending on the paper textures and color. The only tool was the scissors. The visual outcome may seem entirely different from my large museum-scale colorful paintings (750 x 200 cm, 800 x 150 cm), though elements from my painting practice are resonating on the recycled paper and cardboard works. 
The target number of surfaces, 90 pieces were intended and never achieved. After 63 works were made, the project developed into "mummification" of every possible unused studio objects and clutter; the sculptural results –pieces mummified in linen, and placed on a display table cabinet– of the same conceptual framework is the three-dimensional manifestation of the connotation of future archaeology: what would 4000-year future generations find while excavating our spatial and temporal spheres?
The military iconography on the walls emulates our contemporary hieroglyphs, the language of subjugation, wealth, power, and invasion; the entire project's choice of material represents the "collective global state of the art", pun intended.
Histoire Illustrée du Banal : La Grotte
Khaled Hafez, 2022
"Pendant les fermetures et le confinement, les villes de ciment et les villes sombres font partie intégrante d'une planète extraterrestre" Khaled Hafez
Histoire Illustrée du Banal : La Grotte est une idée qui a commencé – et plus tard évolué – avec le confinement de 2020, et s'est maintenue pendant environ 2 ans. Le projet initial a commencé avec la photographie de téléphone portable et des surfaces de collage de carton recyclé, des œuvres de techniques mixtes de 30 x 30 cm, exécutées sur 18 mois. Les œuvres ont été créées avec de nombreux types de papiers et cartons d'emballage, traités dans des médiums gel pour une longévité d'archivage, principalement en fonction des textures et de la couleur du papier. Le seul outil était les ciseaux. Le résultat visuel peut sembler totalement différent de mes grandes peintures colorées à l'échelle d'un musée (750 x 200 cm, 800 x 150 cm), bien que des éléments de ma pratique de la peinture résonnent sur les œuvres en papier et carton recyclés.
Un nombre de surfaces collage de 90 pièces était prévu et n'a jamais été atteint. Après la réalisation de 63 œuvres, le projet s'est transformé en «momification» de tous les objets et encombrements de studio inutilisés; les résultats sculpturaux – pièces momifiées en lin et placées sur une vitrine – du même cadre conceptuel sont la manifestation tridimensionnelle de la connotation de l'archéologie future : que trouveraient les générations futures de 4000 ans en fouillant nos sphères spatiales et temporelles ?
L'iconographie militaire sur les murs est une simulation de hiéroglyphes contemporains, le langage de l'assujettissement, lutte de richesse et de pouvoir, et de l'invasion ; le choix des matériaux de l'ensemble du projet représente état de l'art, jeu de mots prévu.