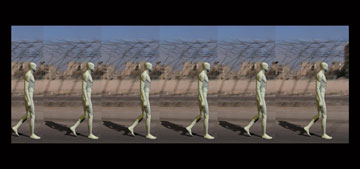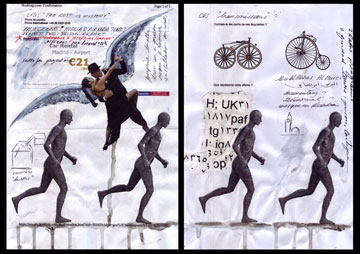 Visual Response : Footnote
My proposal for Manifesta 8 passed by four drafts till it took its final form.
In response to CPS's concept The Rest is History, I developed an initial model that took Murcia and Cartagena as location for cumulative struggle and colonial activity across millennia, with historical military names like Hannibal, Treq Ibn Ziad, Musa Ibn Nusair, Alfonso III and VI, among others. Second draft was more conceptual: an artwork entitled "prison break" where a collaboration was initiated with Filipino artist Josephine Turalba —whose heritage is connected to a Spanish city in the Philippines called Murcia, established by colonizers as a Silk Road station from India to Spain—and whose video-installation work tackles notions of struggle between wealth and power. Drafts three and four took a more conceptual framework that favoured community intervention over the literal: cultural exchange and figures of enlightenment like Abu Al Abbas Al Murci and Ibn Arabi are researched and parallels made in the final work.